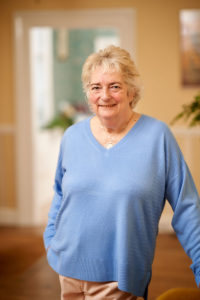 Lindsey Davis
I am Lindsey Davis, the historical novelist. A very warm welcome.
I have had a website since 1998, when it was created by Ginny Lindzey. We are now launching a new version by John Sargent of SiteWriters, with improved technical features. Some pages will be familiar, others may be simplified. We hope you enjoy the site and can find what you want.
Work in Progress
After 20 books about the much-loved Didius Falco and Helena Justina, my lead character is now their daughter, Flavia Albia. 2024 sees the twelfth of these, along with my anthology of short works, 'Voices of Rome'.
News and Events
Our Events Page tells you about online and in-person talks and tours.
Lindsey's Page will tell you any other news.
Hear Lindsey in discussion with her Editor. And again in (2015). And again (2019)
See Lindsey's talk to the Dorothy Dunnett Society.
See Lindsey in Peter James's Author Studio.
Radio
The BBC broadcast the very popular old Falco serials sometimes on Radio 4 Extra but they never tell me in advance so look out for them.
Contact
You can still contact me by email via the Contact page and I shall still read all emails myself, though there may be a delay in answering.
Lindsey Davis